Camping Trip in the white Desert egypt
 camping trip in the Egypt Desert is a great way to get out of the city and experience some of the natural beauty of Egypt. The desert is a beautiful place and it is easy to find lots campsites that offer beautiful views of the sand dunes and the blue sky. There are a few places where you can stay in basic camping tents, under a starry sky What makes you in the million star hotel
white desert safari camping, it has a 3 day 2 night camping programme . the other is 4 days and 3 nights , a night in a hotel in bahariya oasis . 2 night camping in the white desert
 Of course, you can go on a through soft sand dunes. The rovers are simply travelling up and down at an abnormally fast rate, especially on the high dune, where the cars are plunging down a nearly 90-degree slope. Adrenaline rushes through your entire body, as if you'd stumbled into a Bedouin-style Fast And Furious movie. And, because there are soft sand dunes, there will be lots of activities to keep you occupied and make the most of your time there.
You could, for example, take some sand boards and speed down those dunes. Alternatively, you can ride your mountain bike up and down the dunes, but be cautious of your speed.
white desert safari camping
Camping in the White Desert, a unique desert landscape in Egypt known for its white chalk rock formations shaped by the wind into various unique shapes. It is a popular tourist destination and offers a beautiful and otherworldly camping experience. Campers can set up tents in designated areas and enjoy activities such as hiking, stargazing, and exploring the unique landscape. Additionally, there is a luxury camp in Antarctica also called the White Desert, known for its environmentally friendly and luxurious accommodations and adventure activities.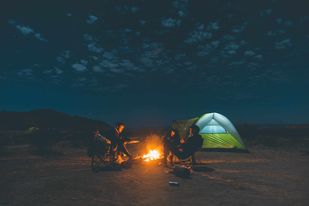 There are a number of different camping options available in the White Desert, from simple Bedouin camps to more luxurious desert lodges. You can choose to camp in a tent, a hut, or even a cave.
The cherry on top of the White Desert's activities is, of course, "Camping."  two or three nights in a million-star hotel is a once-in-a-lifetime opportunity that no one should pass up. Just you, your sleeping bag, and the stars will bring a smile to your face. The sound of silence will reverberate throughout your body, energising and energising you. The most beautiful scene will greet you as the sun sweeps slowly and gracefully across the sky.
Your heart will melt when you see the large white area reflecting the colours of orange and red. In addition, you will enjoy a Bedouin night like you've never experienced before, complete with Bedouin singing, a campfire, and delicious Bedouin food that will undoubtedly brighten your day.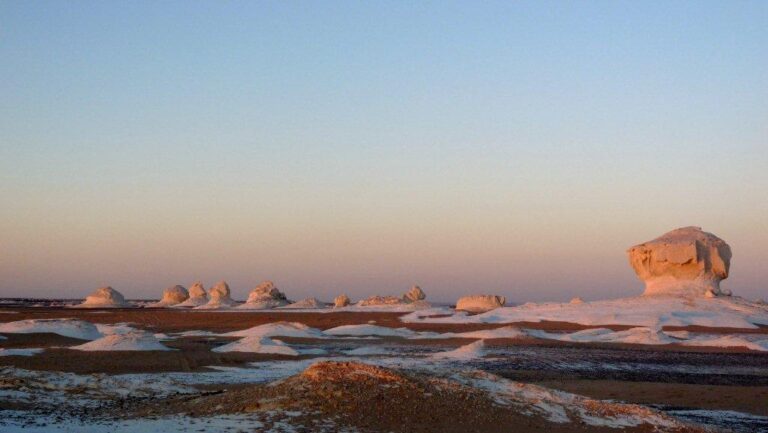 white desert safari itinerary
Safari in the white desert
Take a look at the numerous types of travel we offer, from guided group tours and tailor-made holidays to enjoyable family excursions and solo travel packages.
Every holiday experience from has been meticulously planned to guarantee that you not only have life-changing experiences, but that you also get the most bang for your buck.
 At 7:00 a.m. pick you upTravel to Bahariya in a 4X4 jeep and then onto the White Desert. Climb off the 50-meter dune after visiting the Black Desert and dune region. Lunch at the Oasis of El Heiz. We stop at Crystal Mountain, the wonderland of the desert roses, on our way to Farafra. We next travel to El Akabat and eventually to the White Desert. We begin by looking at the wind-carved sculptors and formations. Make your way to the campsite. We enjoy a BBQ dinner in the evening and sleep in tents beneath the stars. The following meals were served: Lunch and dinner are both options.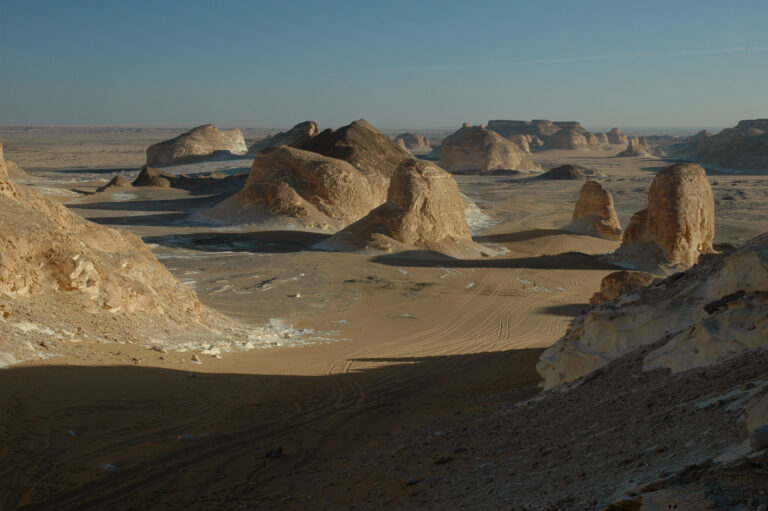 After breakfast, we'll head off-road to the magical spring, then to Ain Khadra for lunch before heading to Santa Tree (magic tree). We finish with a visit to a white desert cave and the Farafra Akabat  We enjoy a BBQ dinner in the evening and sleep in tents beneath the stars. Breakfast, lunch, and dinner are all included.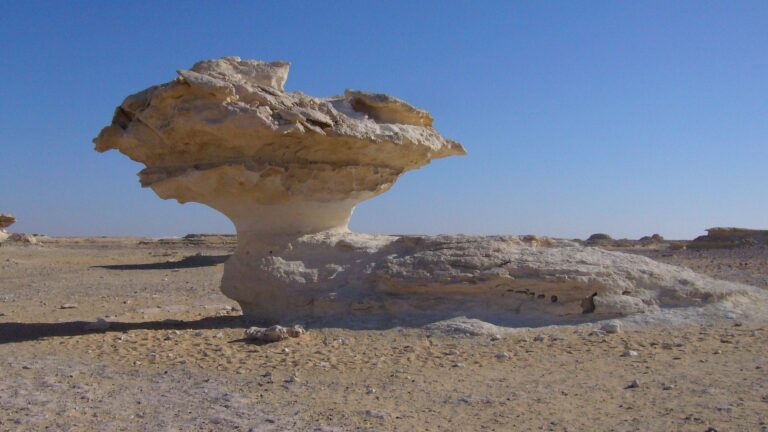 Breakfast in the White desert and departure to Cairo. Meals included: Breakfast
Pick-up and drop off services from/to your hotel

 
‌Travel by private air-conditioned vehicle
‌Tours by private Jeep 4X4 to the White and Black Deserts
‌Desert camping for 2 night
‌All camping equipment and tents
‌All meals (breakfast, lunch, and dinner)
‌Beverages including mineral water and tea
‌All taxes and service charges
Tipping 
Entrance fees to the National Park of the White Desert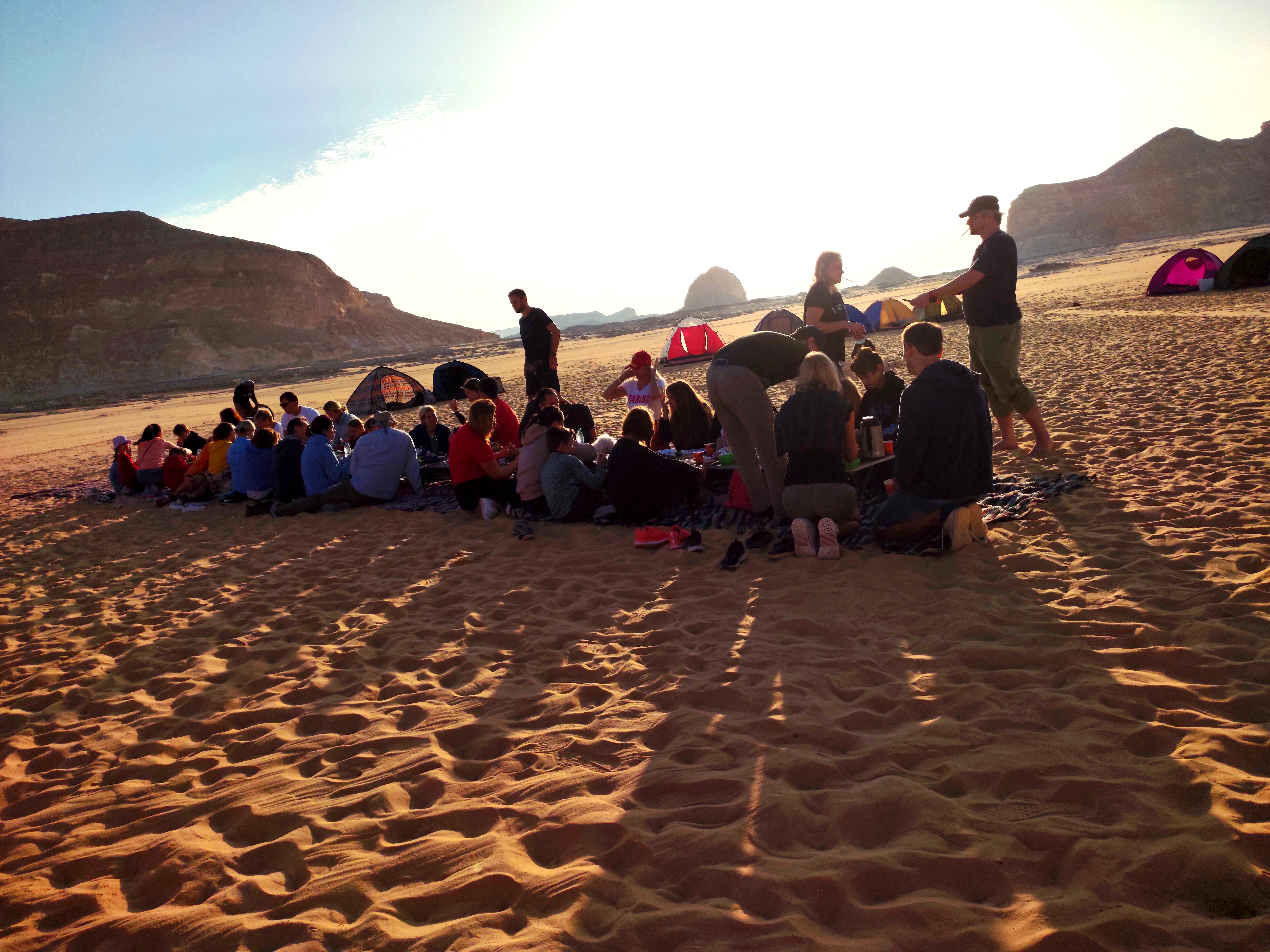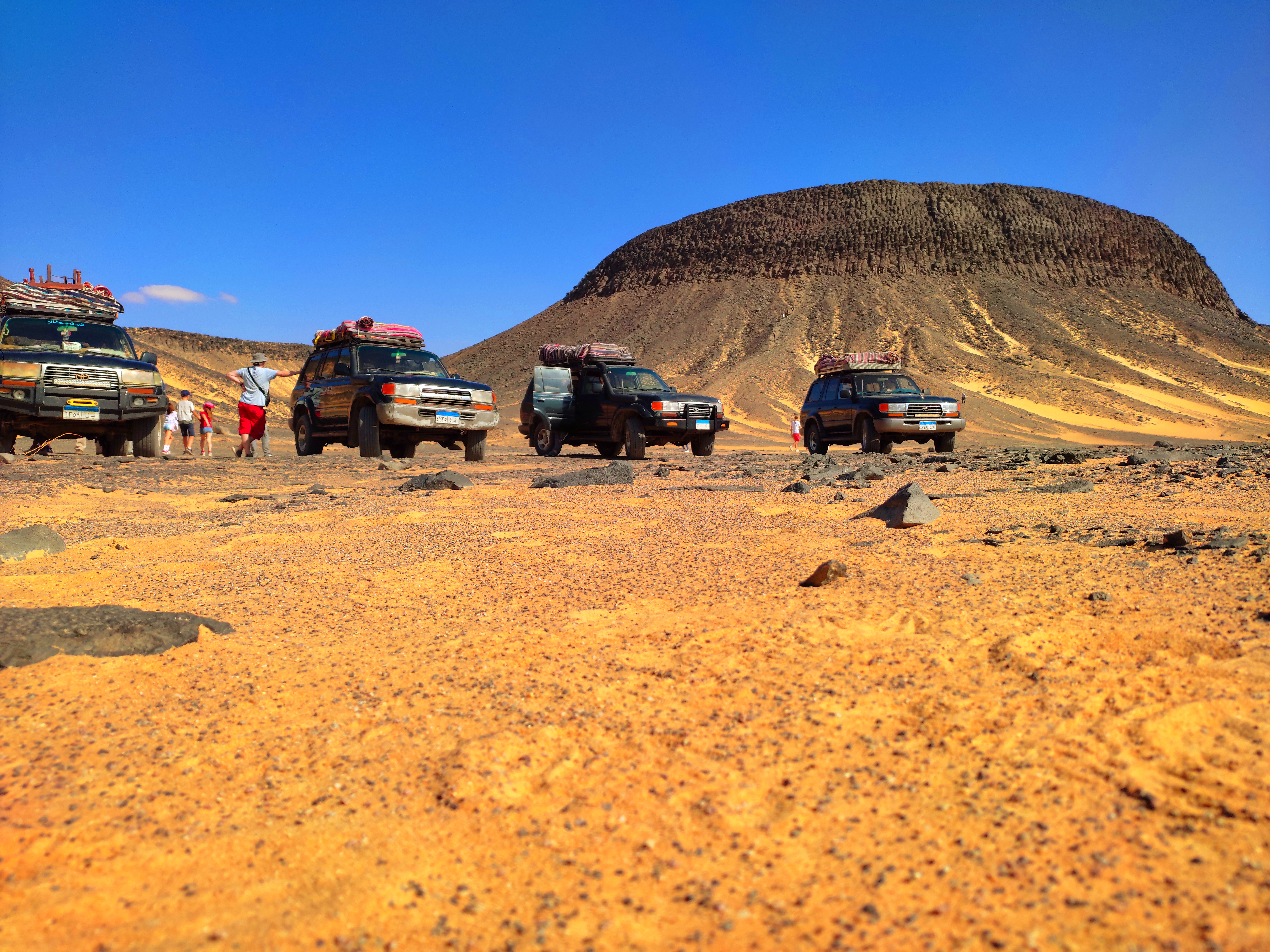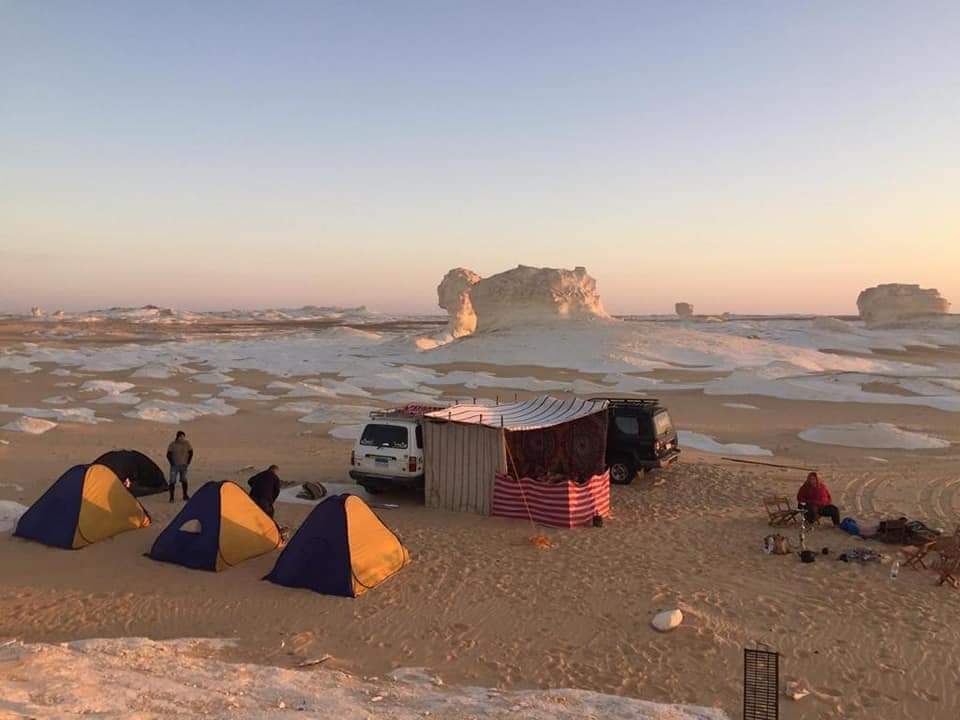 Transfer from your hotel in Cairo or Giza at 7 am. Heading to Bahariya Oasis, which is located 360 km from Cairo, and arriving at the Oasis at 11 am at your hotel. Have lunch and rest at your hotel until 3 pm, we start on the Bahariya Oasis tour. Visit the palm farms, visit the lake, the sand dunes, visit the pyramid mountain, the Sokhna underground water, visit the English mountain, finish at sunset, and return to the hotel for dinner
After breakfast, in hotel, we will visit
black desert explore the Black Desert as part of your White Desert Safari, and then drive to Al-Hayz, a Bedouin village, to prepare lunch. Then travel to the Crystal Mountains, then to the Valley of Obstacles, and finally to camp and prepare dinner.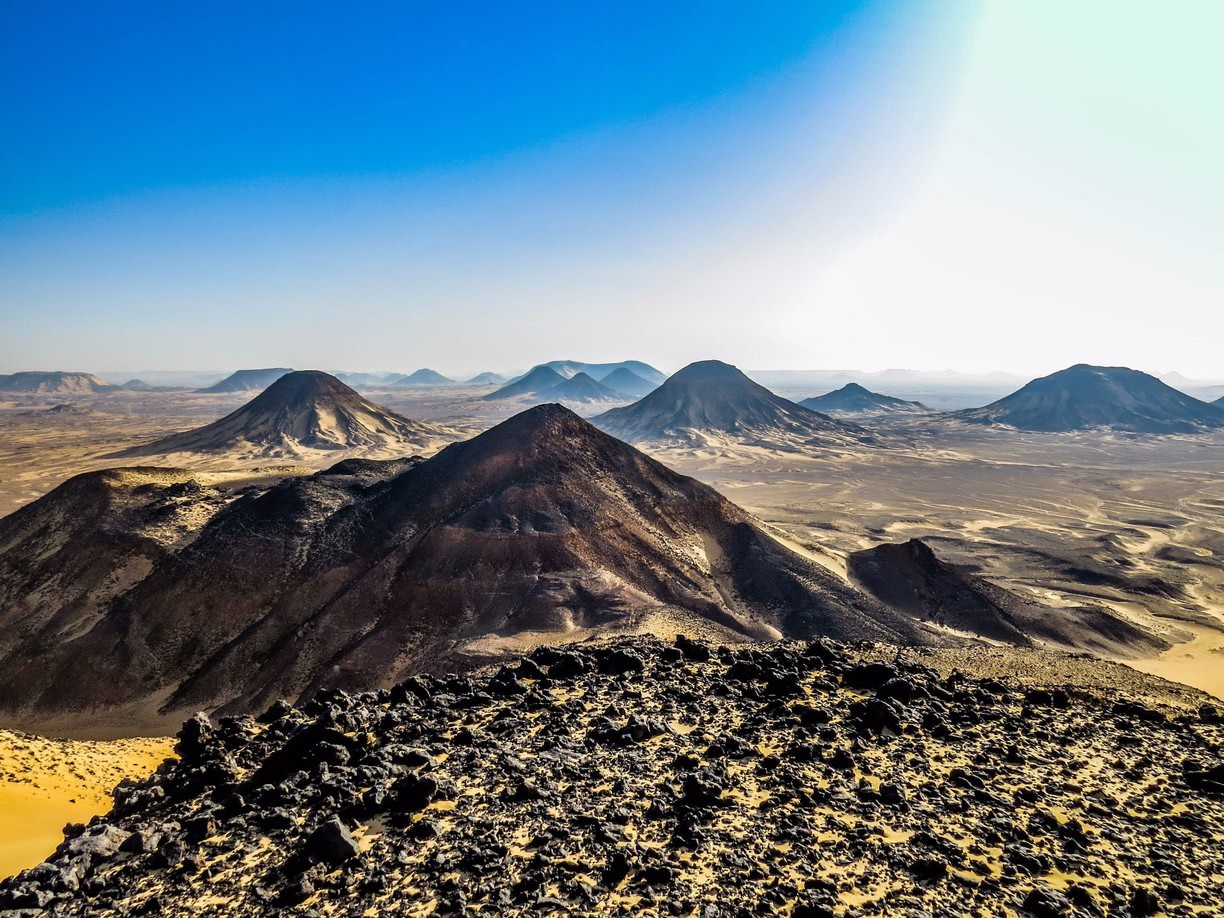 After breakfast, there will be a white desert safari expedition in the obstacles. A tour to the valley, which has many living and dead palm trees in the middle of the desert, as well as a visit to a magical water spring, where we will prepare lunch, then to Grod Karwen, where we will go sand skiing, and then to the White Desert Safari, where we will see the white desert, which covers 3010 square kilometres. We start camping and make dinner while admiring the many chalky rocks around us, such as mushroom, chicken, and rabbit.
Before returning to Bahariya Oasis, 
Breakfast in the White desert and departure to Cairo. Meals included: Breakfast
Pick-up and drop off services from/to your hotel

‌Travel by private air-conditioned vehicle

‌Tours by private Jeep 4X4 to the White and Black Deserts

Sand boarding

‌Desert camping for 2 night

‌English speaking driver

‌All camping equipment and tents

‌All meals (breakfast, lunch, and dinner)

‌Beverages including mineral water and tea

‌All taxes and service charges
Tipping 
Entrance fees to the National Park of the White Desert
offering a wide range of daily tours covering all known attractions in Egypt , since 2000