white desert overnight tour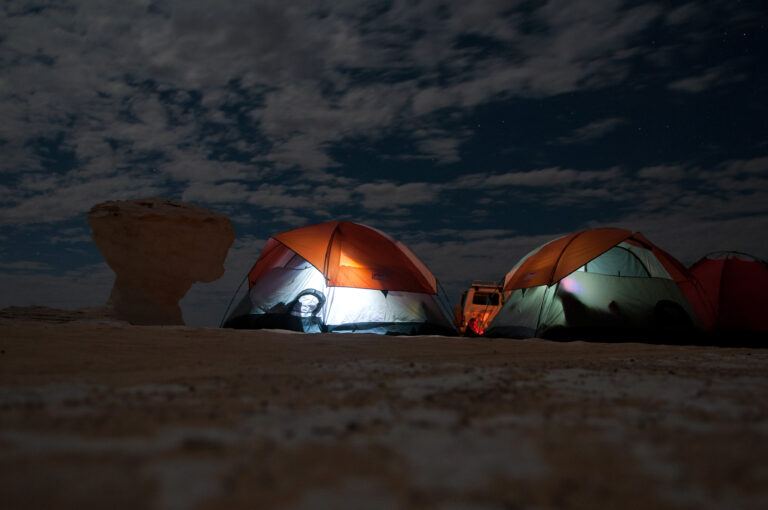 The White Desert Reserve is located in Egypt, 45 kilometers (30 miles) north of the Farafra Oasis in the New Valley Governorate, at a distance of about 500 kilometers from Cairo. It was declared a nature reserve in 2002 with a total area of ​​3010 square kilometers. The white color that covers most of its parts, with a total area of ​​3010 square kilometers. The White Desert is a reserve of deserts and landscapes, as it represents a model of the karst kama phenomenon. It is an open museum for the study of the desert environment, geographical phenomena, fossils and wildlife, and contains antiquities of prehistoric times. The reserve is characterized by the beauty of the sand dunes, the geological formations of the white limestone and chalk rocks, and the fossils they contain.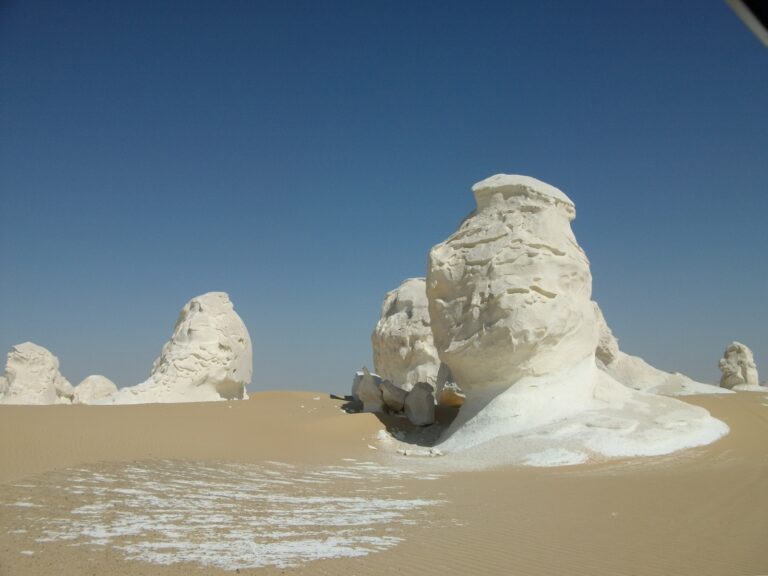 white desert overnight tour itinerary
The First Day:
On the first day, your driver will pick you up from your Cairo or Giza hotel at 7:00 a.m. and drive you 350 kilometres east to Bahariya Oasis. This tour takes about 4 hours.  we will drive to the Valley of El Haize in your 4×4 Jeep, where lunch will be given. This tiny haven Day one will be spent exploring the White Desert National Park, Egypt's most well-known desert destination. Any desert in the world cannot compare to the number of strange and gorgeous wind-carved rock formations fashioned like huge mushrooms or stones. Arrive in the White Desert before dark, and our Bedouin guides will set up dinner and desert camping for you.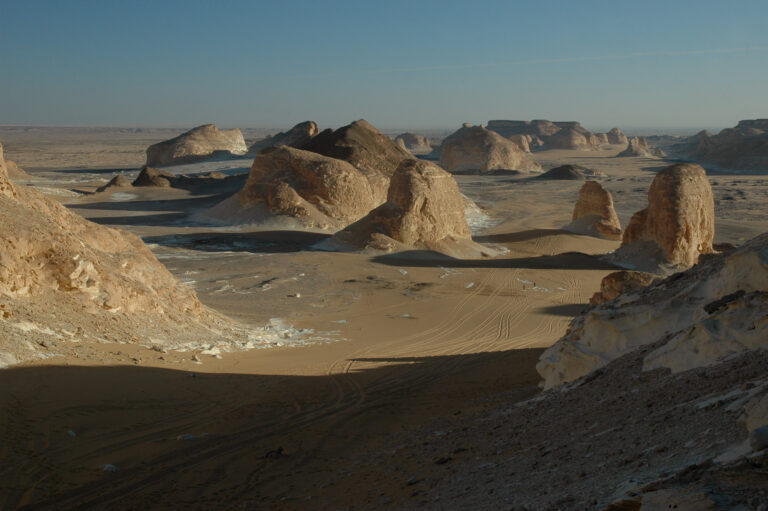 white desert overnight tour camping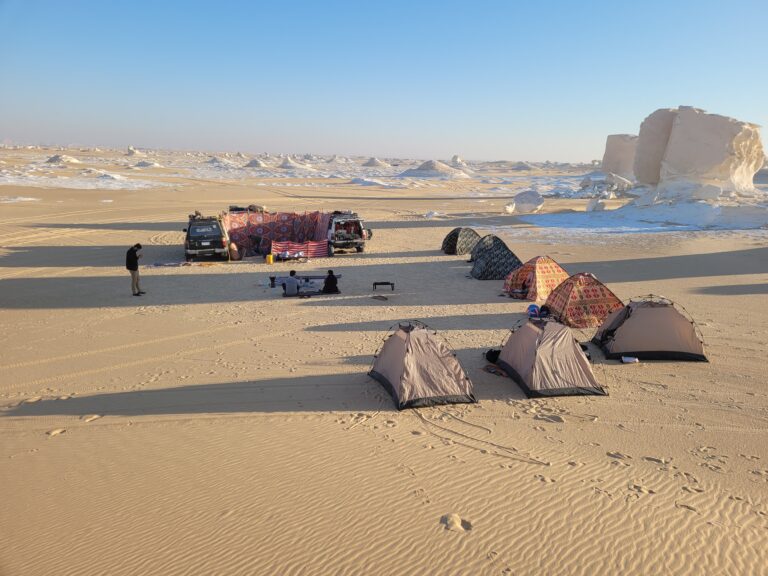 Day 2: You'll have breakfast in the desert on the second day before travelling to Bahariya Oasis. Before heading to the quartz crystals at Crystal Mountain and the rocky formations in the Valley of Agabat, stop at the Black Mountain. go take a shower and get some rest Then return to Cairo via car.
white desert national park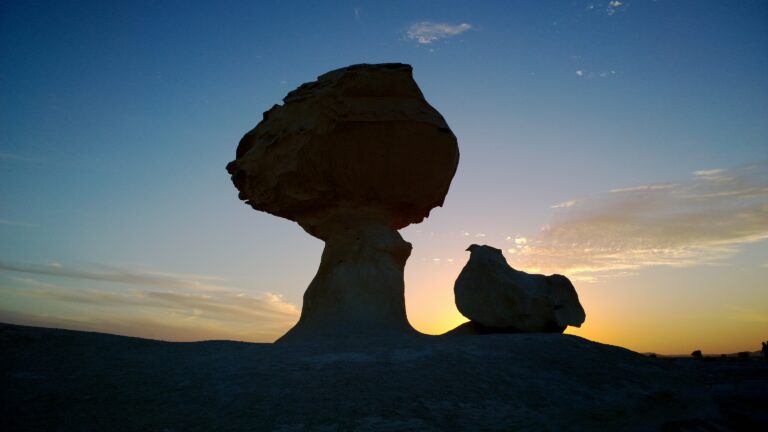 Pick-up and drop off services from/to your hotel

‌Travel by private air-conditioned vehicle

‌Tours by private Jeep 4X4 to the White and Black Deserts

Sand boarding

Desert camping for one night

‌English-speaking driver

‌All camping equipment and tents

‌All meals (breakfast, lunch, and dinner)

‌Beverages including mineral water and tea

‌All taxes and service charges
Tipping 
Entrance fees to the National Park of the White Desert